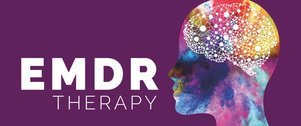 Billie Fletcher-Haines
LCSW, Outpatient Therapist
Evolution Counseling Services, LLC.
Billie has a Masters Degree in Social Work from Temple University in Philadelphia. She is a Licensed Clinical Social Worker and Board Certified. She has been providing mental health care in a variety of settings for over 20 years.

She has a private practice in Hollidaysburg and treats clients at Evolution. She specializes in Trauma and PTSD, but she also has a subspecialty in Traumatic Brain Injury. She is trained to provide individual, family and marital therapy and can treat a wide range of diagnoses. She has specialized training and/or certifications in the following areas:

EMDR-Eye Movement Desensitization Reprocessing (specific treatment for PTSD)
Prolonged Exposure Therapy (treatment for Trauma)
Trauma Focus Cognitive Behavioral Therapy (for children)
Critical Incident and Stress Debriefing (can be done one on one or group setting with
businesses/organizations after a traumatic event)
Hypnotherapy (anxiety, phobias, depression)
Neurofeedback

She enjoys her work tremendously. When she is not working she enjoys spending time with her family and dog. She loves attending school activities and traveling with them. She looks forward to working at Evolution.