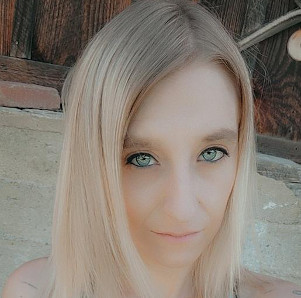 Katie Bollinger - BA Child and Adolescent Development
ACT 360 Counselor
Evolution Counseling Services, LLC.
Katie is an ACT 360 counselor for Evolution Counseling Services. She first completed her Associate's degree in Psychology at Penn Highlands Community College. Years later, she decided to go on and complete a Bachelor's degree in Child and Adolescent development at SNHU, after working on a psychiatric unit at Penn Highlands Hospital where she realized she enjoyed working with the adolescents on the unit, having groups, and individual counseling with the teens. Katie went above and beyond for her patients on the unit, and in the schools at a later job working as a behavioral health technician for Youth Advocacy Programs. Katie has thought about going on to complete a Master's degree in children development. Katie really enjoyed her years working on the psychiatric unit and time spent with her clients at the schools. Katie believes she has helped children come leaps and bounds with their abilities to succeed and setting goals to accomplish. Katie's daughter inspires her every day; Katie states that her daughter is the other reason she pursued a Bachelor's degree in Child and Adolescent Development. Katie wanted to be able to help her own daughter with emotional and social struggles. Katie states her daughter keeps her constantly advancing with being involved in her career of helping not only her but other children. In Katie's spare time, she enjoys working with her daughter's pony at her barn and having her daughter help with taking care of the pony. Katie also enjoys taking her dog for walks and participating in any outdoor activities, along with spending time with friends and family.