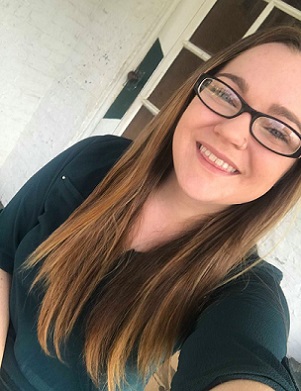 Sarah Krill
LSW, SOS Clinical Supervisor
Evolution Counseling Services, LLC.
Sarah is a 2019 graduate from the University of Pittsburgh School of Social Work with her Masters of Social Work. She currently holds her social work license in the state of Pennsylvania. She also completed the honors program at Mount Aloysius College with a Bachelor's of Arts degree in Psychology, as well as a specialization in counseling in 2015. Sarah was raised in Bellwood, PA. She is currently the Clinical Supervisor of the Substance Outpatient Services Program. Since starting with Evolution in 2015 Sarah has also worked in the ACT360 program, the Delinquency Prevention Program, the NCTI groups, and most recently Sarah was the Program Director of the JR CEO program. While working in these programs Sarah had a focus on helping individuals with educational needs, work experience, coping skills to combat mental health and substance use disorder symptoms, family cohesion, and communication skills. Sarah has a passion for helping and is driven to assist others through their journey of learning how to cope, adapt, and grow. Sarah is a trauma informed therapist who relies on modalities such as CBT, DBT, REBT, and mindfulness based stress reduction to help clients reach their goals. Throughout Sarah's experience, she has learned the importance of these modalities in not only the mental health world, but also in treating substance use disorders. Sarah is also trained in the Matrix Model. Outside of work Sarah is an animal lover who enjoys spending time with her family, being in the outdoors, traveling, playing sports, and reading. Sarah's favorite travel destinations are beaches and amusement parks.