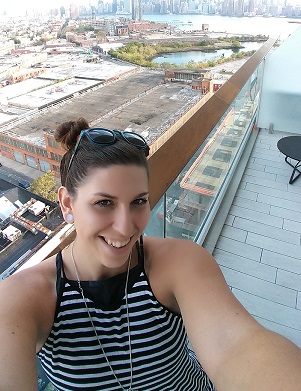 Ashleigh Nearhoof
BS HDFS, Evolution Expressions Program Director
Evolution Counseling Services, LLC.
Ashleigh enjoys working with kids and families to achieve their goals for success. Ashleigh was born and raised in Blair County and feels passionate about helping children and families feel supported so they can also be successful in our community. Ashleigh earned her degree at Penn State University in the field of Human Development and Family Studies. Some of Ashleigh's certifications and trainings include Family Development Credentialing, Expressive Arts for Healing, Motivational Interviewing, Childhood Trauma, LGBTQI, Mending the Cracks in the Truancy Pipeline, Recovery is for Everyone, Youth Mental Health First Aid, Recognizing and Reporting Child Abuse and Zumba Fitness. Ashleigh also helps facilitate Kids Arts for Healing groups, Mom's Club/Group, Zumba Group and other organized prosocial community and family events. Ashleigh has found unique ways to help children and families feel empowered and motivated through not only counseling services but also dance, fitness, baking/cooking, arts, travel, exploration, hobbies, skill- building and community engagement.