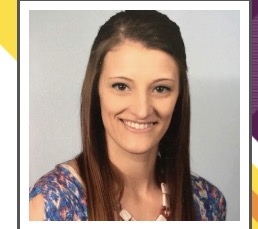 Ashley Noye
MA Psychology, Elementary Mental Health Worker
Evolution Counseling Services, LLC.
Ashley grew up in Blair County and graduated from Bellwood-Antis. In 2013, Ashley relocated to Dover, Delaware due to her husband's career in the United States Air Force. While in Delaware, Ashley began employment as a Lead Teacher in an Early Childhood Center and was later promoted to Center Administrator. Ashley began working with children to make a difference in their life as well their family's life. She has a passion for helping others and making a positive impact within her community. Ashley doesn't believe that one theory is right for everyone, as we are alldifferent and unique in our own way. She strives to help and strengthen each child and family she works with through a combination of theories. Ashley graduated with honors from Ashford University in 2017, achieving her Bachelor of Arts in Psychology, minoring in Social Criminal Justice. In 2019, she graduated with honors from American Military University achieving her Master of Arts in Psychology. In her free time, Ashley enjoys spending time with her family, going on outdoor adventures and playing sports.