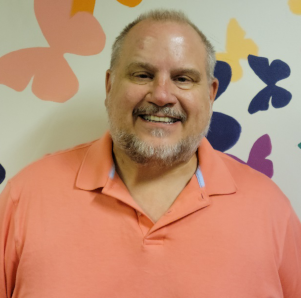 Dan Clark
BA Criminology, ACT 360 Program Director
Evolution Counseling Services, LLC.
Dan grew up in the mountains of western Maryland and has been a resident of Blair County since 1988. Dan values his family time and also enjoys traveling, going to the beach and having leisure time hunting in the woods or fishing in a nearby stream. Dan has been working with youth and families since 1991. Dan attended IUP and received a BA in Criminology in 1991. Shortly after graduating, Dan was hired at Adelphoi Village's Hilltop Home where he remained for eight years. In 1999, Dan accepted a position with the FICS agency in the reunification & permanency planning program. Throughout the 16 years of tenure with the FICS agency, Dan had worked in other programs such as a Delinquency Prevention and Functional Family Therapist. Sine the FFT program had dissolved, Dan is now supervising the Attendance Counseling Team 360. Dan is looking forward to continuing to help kids and families work on a path towards becoming successful and strengthening their relationships.