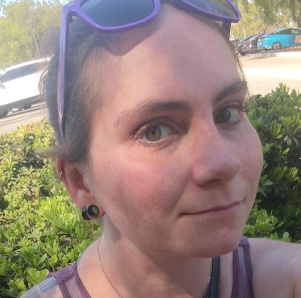 Hannah Domaradzki - MA, NCC - Clinical Mental Health Counseling
FACE IT Program Director
Evolution Counseling Services, LLC.
Hannah was born and raised in Butler, PA where she was actively involved within her community via sports and girl scouts. Learning from a young age the importance of community engagement and support, Hannah obtained a B.S. in Psychology from Clarion University. Post graduation, she worked full time for an agency in Butler County that focused on the certification and maintenance of foster homes while attending graduate school full time at Slippery Rock University. As part of her M.A. program, Hannah completed a year long practicum and internship providing outpatient therapy and co-facilitating parent empowerment and youth empowerment groups. Post Graduation, Hannah transitioned into working in family based therapy before obtaining a Master's level position at an agency contracted with the Altoona Area School District to support children with behavioral issues in the school setting. Prior to joining the FACE IT team as their Program Director, Hannah was working as a Behavioral Consultant. In her free time, Hannah can be found either playing video games, facilitating Dungeons and Dragons groups, spending time with her cat and dog, or traveling.